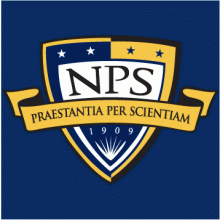 Assistant Professor
Director, DoD Information Operations Center for Research (IOCR)
Defense Analysis Department
Naval Postgraduate School
Monterey, CA
Professional Website for Ryan C. Maness,
​
Specializations in IR:

Cyber Conflict/Cyber Security, Information Warfare, Introduction to International Relations, International Security/Conflict Studies, International Relations Theory, Russian Foreign Policy, American Foreign Policy, International Rivalry, Causes of War, Crisis Diplomacy, Conflict-Cooperation Dynamics
Specializations in Methodology: Quantitative Methods (Survey for undergrad and graduate), Time-Series and Panel Regression, Qualitative Comparative Analysis (QCA) fuzzy and crisp sets, Big Data/Events data mining techniques, Scientific Study of War/International Relations
​
Check out my books:
​
Cyber Strategy: The Evolving Character of Power and Coercion (New York: Oxford University Press, 2018) ISBN: 9780190618094.
Russia's Coercive Diplomacy: Energy, Cyber and Maritime Policy as New Sources of Power (London: Palgrave Macmillan, 2015) ISBN: 9781137479433.
Cyber War versus Cyber Realities: Cyber Conflict in the International System (New York: Oxford University Press, 2015) ISBN: 9780190204792.
​